jasper's corner is...
PJ
lead vocals, harmonica, general camaraderie and spirit
PJ fell into singing by default. After playing jazz saxophone for more than a decade, he thought being in a band would be fun, but did not want to play the sax. So when the opportunity to form Jasper's Corner came about, he quickly volunteered to sing. The rest is, as they say, lacking in historical significance. A dedicated fan of Dave Matthews, Big Head Todd & the Monsters, Jack Johnson and all things beach oriented, PJ uses these influences as the muse for much of the lyrical and musical perspicacity of Jasper's Corner. PJ has always been and will always be proud to be a founding member of Jasper's Corner, and finds solace in playing music with his band mates his friends. He currently uses a microphone and plays a harmonica. He is also known to play an occasional piece of fruit.
PJ has recently fallen victim of serial entrepreneurship and currently lives in Fairfield County with his wife and two children. Oi!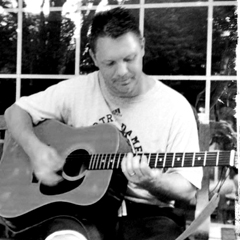 JB
guitar, mandolin, vocals
JB got his first guitar at age 10 and never looked back. Influenced in his younger days by the inimitable Stevie Ray Vaughan, and various other giants of the electric guitar world, his contemporary days focused on an acoustic vibe that drew influences from Dave Matthews and the Barenaked Ladies, to name a few. In fact, it was the 1990s surge in acoustic-rock that led to the formation of Jasper's Corner. JB is proud to be a founding member of Jasper's Corner, and for the opportunity to play with such talented musicians. He currently plays Ventura, Guild, Fender and Ovation guitars, uses Mesa Boogie amplification, and stomps on Boss effects.
JB currently lives in Hamden, CT with his wife and two children.
Eric
acoustic guitar
When he's not thrilling audiences of Connecticut's live music scene with his high energy guitar and haunting rhythmic licks, Eric by day works for an English insurance company. Eric lives in West Hartford with his wife Deborah, kids Madeline and Henry and dogs Tannin and Kona.
Doug
acoustic and electric upright bass
Doug and his family recently returned to the US after living on London for two years where he was rumored to be collaborating on a bass duet with Chris Squire in Fulham. He started that rumor, but in reality he was actually making the world safe for insurance and has never met Chris Squire. Anyway, Doug has been playing bass since he was 13 when it occurred to him that among his circle of friends there were drummers, guitar players and keyboard players, but no bassist. Seizing on this opportunity, Doug began making himself indispensable to cover bands by being the only person around willing to play bass while not being noticed by any girls, probably due to poor hair choices. Now he has no hair and plays stand-up electric bass in the reincarnation of Jasper's Corner. His son is embarrassed by him, but his dog thinks he's a god.
Bill
vocals, bass guitar
Over the last 10 years Bill has held down the bottom end of favorite local rock bands Jasper's Corner, The Mike Cusato Band, BigBoned and Three Strange Days. Bill has been visible throughout the Fairfield County scene and other ventures, including various compilation CD's and various Greenwich Village establishments. Bill's musical influences range from the classic rock sounds of John Paul Jones, to the Motown groove of James Jamerson, and the creative style of Stefan Lessard. Bill plays Modulus and Fender Basses, employs David Eden amplification, Aguilar loudspeakers and Boss effects.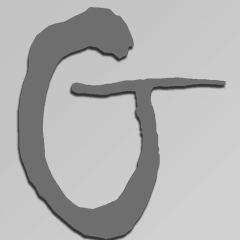 Jon
percussion, congas, bongos, djembe
Jon C., originally from Shrewsbury, Massachusetts, now Living in Connecticut has been a drummer/percussionist for over 30 years. Prior to connecting with Jasper's Corner Jon had recorded 3 full albums and multiple individual records at recording studios across New England including Syncro Sound in Boston and the famed Long View Farms studios in North Brookfield, Massachusetts. His playing and travels have brought him to such venues as Jacksonville Stadium, Jones Beach, Belmont Raceway and Shea Stadium. Jon has had the privilege of sharing the stage with some of the most recognized musicians of our time including The Marshall Tucker Band, The Wallflowers, Lemon Heads, Charlie Daniels, The Saw Doctors and many more. His self proclaimed highest achievement in music still remains being a founding member of Jaspers Corner and the writing and recording of its all original all acoustic Album, Wanderlust. Jon's playing live and in the studio are both explosive and creative as he jumps from one exotic instrument to another performing complex rhythms mostly with just his hands. His style of play and love of the music is a true perfect fit for the boys of Jasper's Corner.

Jim
drums, percussion
Jims musical influences go back to his 80s heavy metal days with the driving rhythms of Tommy Lee, through the alternative 90s and the funk groves of Chad Smith. Jim plays Yamaha drums, Zildjian cymbals and Vic Firth sticks. When he is not playing the skins, Jim sells IT applications for a large Reseller in New England. He lives in Hebron, CT with his wife and 4 children.
---
jasper's crew...
Bill
management, bookings

Kevin
street team, promotions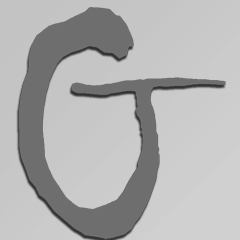 Aaron
sound
Ian
webmaster, graphic design
When he's not laboring over lines of HTML code, Ian can usually be found at his day job as a legal secretary. Also a musician, Ian started with percussion at age 7, and took up bass at 25. Ian has played with the likes of Hans Zimmer protg Joel Richard, and Dead by Wednesday frontman Morbid Joe.
Ian lives in Short Beach, CT, with his wife Molly, and the world's most famous pug, Muggs.